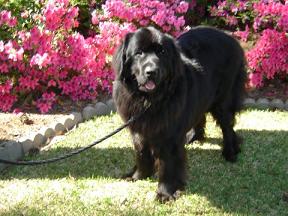 These are a few of the pictures sent to us

from our puppy families.

Thank you to all who keep in touch.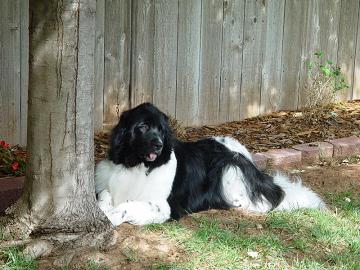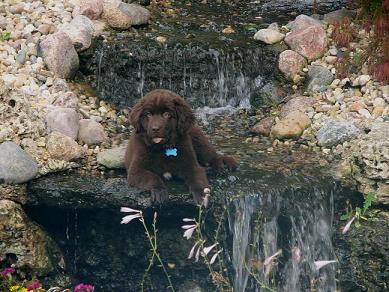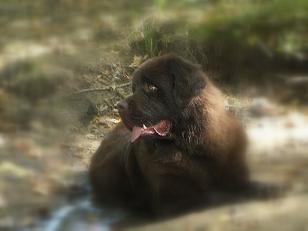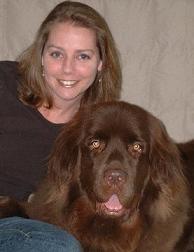 Rico is a "famous" therapy dog in Texas. He has been in the news several times. He shares his love at hospitals, nursing homes, charity marches-- you name it.

His father is Sox.

Libby lives in Kansas.

Her parents are Abby and Sox.

She is one of the few landseers raised here.

Ahhh! I' m in heaven!

A Kate/Bruno female at 4 months old

Solomon lives in Illinois.

A Kate/Bruno male

Sampson now has his therapy

dog certification.

This is the badge picture with his owner.

He lives in Florida. A Kate/Bruno offspring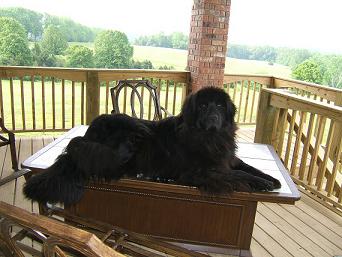 This is Magnus. He is one year old here.

He lives nearby in Ozark, MO. An Angel/Gus pup.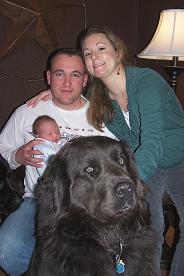 The Kessler family with Galahad, Sox' s gray son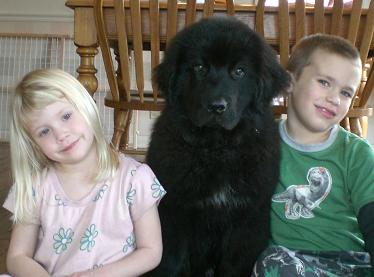 Thank you to the Newcomers for this picture of Bear, a son of Dora and Gus at 3.5 months old.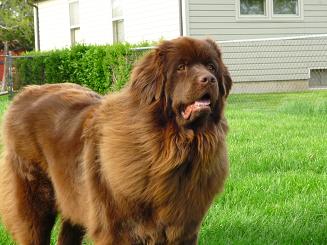 Eva lives with the Jones family in Overland Park, Kansas.  She is one year old here. She is a Kate/Bruno puppy and sister to our Bonnie.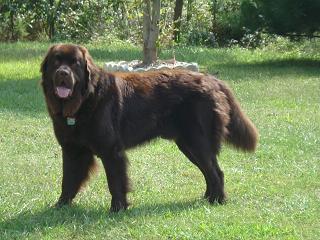 Thank you Larry for this gorgeous picture of Satch at a little over one year old,

a Kate/Bruno puppy.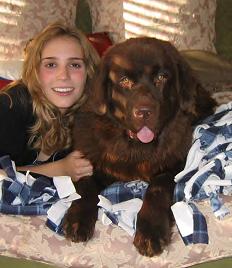 Thank you to the Clarks in Alabama for sending this picture of Jake, an 11-month-old puppy out of

Rosie/Grizzy litter, 2007 and brother of our Kasie.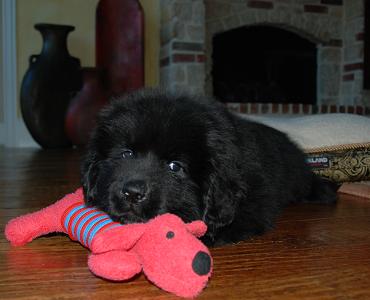 This is a Halo/Webster puppy at home with the Bilka family in Texas.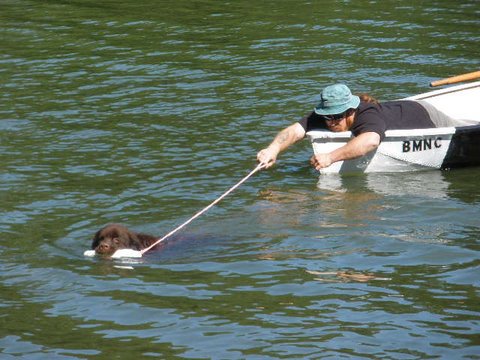 Hudson, as a pup training for water rescue, lives with his family ,the Valleys, in New York.

He is a 2007 Rosie/Grizzy puppy.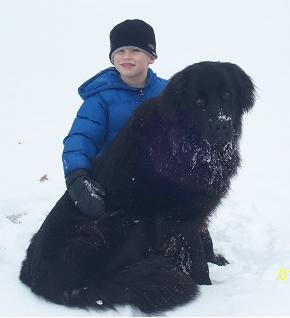 Thank you to the Newcomers for another picture of Bear at one year old. Son of Dora/Gus.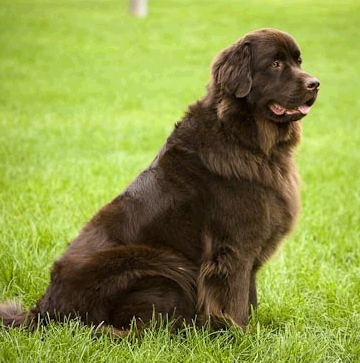 Thank you, Lyn for the lovely pictures of Truffles.

Truffles is a therapy dog in Colorado with Lyn Esbenson.

She is a littermate of our Bonnie.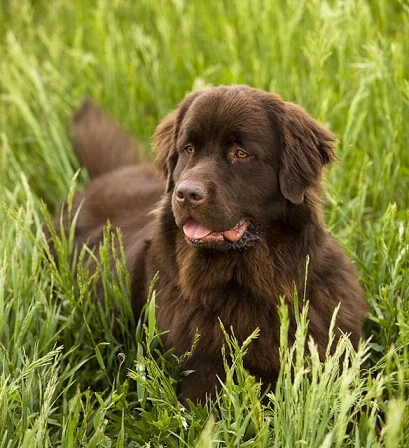 Another picture of Truffles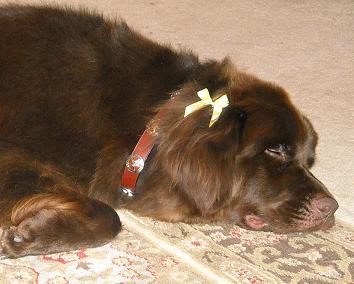 Thank you Christy for the sweet picture of Blossom. She is a littermate to our Maggie. 1year& 7 months here.